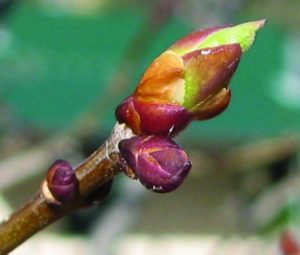 2 Because of the LORD's great love we are not consumed, for his compassions never fail. 23 They are new every morning; great is your faithfulness. [Lamentations 3:22-23 NIV]
I think we're all buds when we start our relationship with God and quite often, we're closed to the possibilities that God offers to us through His love. Sometimes that's because we've not experienced His love before, or because something had happened to us that makes us want to retreat into the safety of our inner selves. Others of us think that we're just too bad or too far away from God for Him to ever love us, or that through our repeated behaviour He has taken away His love, or that we've exhausted His love for us in some way? When, the total opposite is true; His love for us never runs dry and is never with-held from us no matter what we do.
As we come into this New Year and maybe consider new starts, I want us to remember the Bible text we see above. This text reminds us that no matter what has gone on before, today, God's love and grace for us is fresh and new.
God may not approve of the things that we sometime do, but He does approve of us, because we are His children and He loves us unconditionally. And once we start to realise that, we start to bloom…
May I take this opportunity to wish you all a happy and blessed New Year,
Pastor Steve