Get Healthy Southend
 From 19th April Get Healthy Southend will be running "Staying Steady" exercise classes at Wesley.
Staying steady is a community based group exercise programme  designed to introduce balance, strength, confidence and enjoyment to older people who may have fallen, or have a fear of falling.
Sessions costs £1.00 each and last for 1 hour 30 minutes.
To book your place please call 01702 461377
or to learn more about Staying steady watch https://vimeo.com/108129560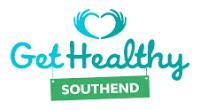 Healthwatch Southend
 Hi, my name's Leanne from Healthwatch Southend and I'll be paying a visit to Wesley on the 19th April and will be hanging out in the coffee area for the morning. At Healthwatch we provide free and confidential advice about all health and social care services and I'd love you to come along and have a chat with me so I can:
 ·        Help you find out what health and social care services are available
·        Help you get the help you need
·        Let you know what your rights and options are
·        Let you know more about us
 If you do visit the church that day please do pop over and say hello to me! Thanks.
 Leanne Crabb – 01702 356066