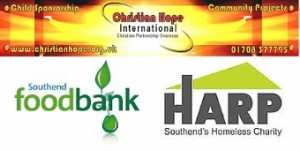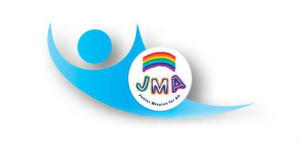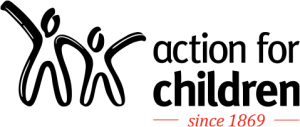 Wesley supports a variety of charities with events, coffee mornings and collections throughout the year. The collections from our Christmas services in 2015 were donated to two charities – for showers to be installed at a local Church that hosts a winter night shelter for the homeless, and for the island of Malapascua in the Philippines that was devastated by Typhoon Haiyan in 2013. Last year, we sent donations to Malapascua to help people rebuild their homes and communities; this year, our donations were used to hold Christmas parties and provide presents for the children of the island. Thank you very much to everyone who donated to these causes.
Foodbank, HARP and the Winter Night Shelter for the homeless
We collect food, clothing, personal care and other items for Southend Foodbank, HARP (Southend's Homeless Action Resource Project) and the Winter Night Shelter run by local churches. There is a donation bin for each charity in the church concourse, and any donations would be very gratefully received.
We often post a list of the currently most needed items on our Facebook page and Twitter feed, and a list of required items is also displayed above each donation bin.
Christian Hope International
We hold an annual jumble sale in aid of Christian Hope International every February. For more details about the work of this charity please click here.
JMA
Junior Mission for All (JMA) was created so that children would not be excluded from supporting and learning about the mission of the Church.
It is also about sharing the insights of God's people all over the world with children in our churches
The JMA Promise is to:
Learn, pray and serve with the world-wide Church of Jesus Christ
For more information please click here.
Action for Children
Action for Children has had a long association with the Methodist church. Wesley has supported this charity for many years, and continues to do so with a variety of events and collections throughout the year – including our annual carol singing in the local community.
Most recently, it was Action for Children Sunday on 10th July, where a retiring collection was made.
For more information please click here.
Thank you very much for your donations.