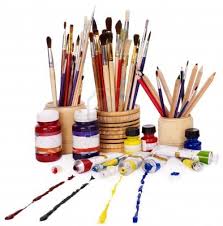 Ladies and Gentlemen, if you are looking for somewhere to spend a couple of hours in a friendly environment, doing something which you enjoy, then join us on Monday Mornings from 10 am to 12 noon upstairs in Room 5 or you can use the lift.
We are led by Mr Ken Brown who advises us on how to use the various Art media and techniques.
We are a mixed group who enjoy a laugh and each others company. We have a small store of art materials and pictures which may inspire you.
A weekly fee of £3.00 covers our costs of room hire and tuition.
P.S. Ken makes a lovely cup of tea or coffee.